Disposable VINYL gloves for industrial use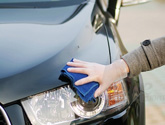 Product Name:Disposable VINYL gloves for industrial use
Material:(PVC Paste resin、plasticizer Etc)
Size:(XS \ S \ M \ L \ XL)
Type:Powder free\Powdered
Color:Natural color (according to the demand can provide a variety of colors)
Level:Industrial grade
Packing:100pcs/box,10boxes/carton, can also be customized according to customer requirements.
Certificates
The ISO9001 quality system certification
The ISO13485 quality system certification
The EU CE certification
Acid proof, alkali test report
Metal test report
Application
Widely used in household, industrial, agricultural and forestry and other fields, such as hairdressing, auto repair, printing, dyeing and gardening etc..
Characteristics
Non latex protein, Non-allergic.
Anti oil pollution, impermeable, anti puncture.
Ambidextrous, wear convenient, comfortable with manual dexterity.
Specification
Size

Spec

XS

S

M

L

XL

Tolerance

9'Length(mm)

240

240

240

240

240

±5

12'Length(mm)

300

300

300

300

300

±10

Width of palm(mm)

75

85

95

105

115

±5

Tensile strength(Mpa)

11

11

11

11

11

Min

Elongation(%)

300

300

300

300

300

Min